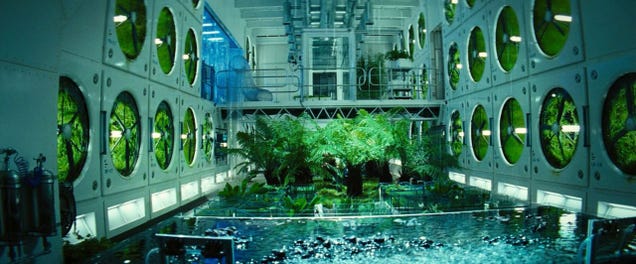 Gardens may be an unruly mess on Earth, but in space, we'll need our vegetable patches to run like well-oiled machines. That's why researchers at Purdue University are working out the scientifically perfect cocktail of LED light to grow bumper crops in total confinement.
"Everything on Earth is ultimately driven by sunlight and photosynthesis," said Cary Mitchell, a professor of horticulture at Purdue University in a statement. "The question is how we can replicate that in space. If you have to generate your own light with limited energy resources, targeted LED lighting is your best option."
It's long been known that light emitting diodes (LEDs) use far less electrical power per growing area than conventional high-pressure sodium lamps. But if we could figure out exactly what proportions of the visible spectrum plants are happiest guzzling down, we could in theory reduce our space garden power consumption even further. For lettuce, at least, the magic elixir seems to be a 95-to-5 ratio of red and blue LEDs placed close over the canopy. That's according to a new scientific study led by Mitchell, which finds that this particular cocktail of light achieves the same growth yields using 50 percent less energy than full coverage LEDs, and a full 90 percent less power than traditional lights.